Stockton's Waterfront
Stockton's waterfront along the San Joaquin River includes a busy deep-water port and a number of marinas. Boating on the river and the Delta are popular activities.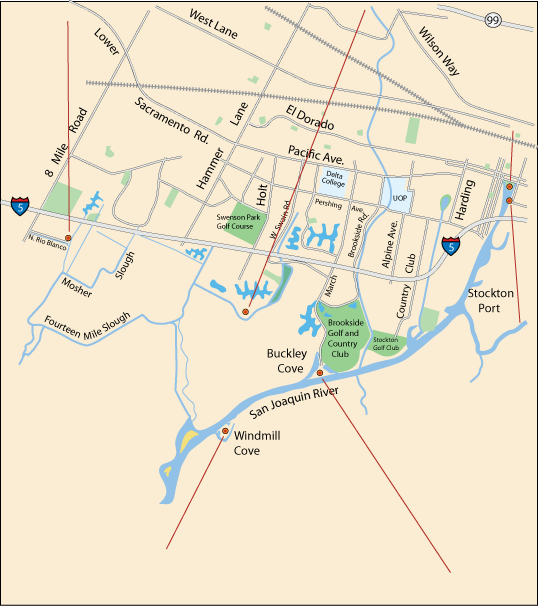 Buckley Cove Park
Buckley Cove Way, west end of March Lane Learn more ↓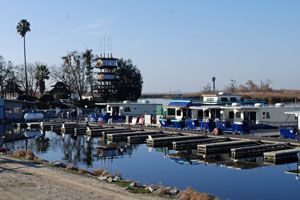 Paradise Point Marina
Paradise Point is a full-service marina with boat rentals (including houseboats), slips and dry storage, and a restaurant.
Paradise Point Marina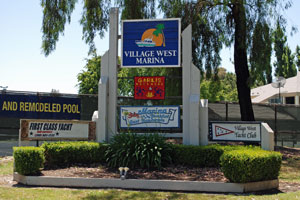 Village West Marina
Village West Marina at the west end of Benjamin Holt Drive offers boat slips, a fuel dock, picnic areas, restrooms and showers, laundry, and two restaurants.
Village West Marina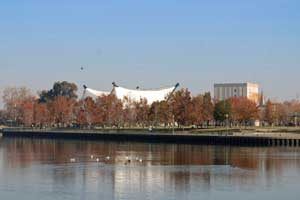 Weber Point
Weber Point is home to the Weber Point Event Center. The center features concerts, festivals, and community celebrations. An interactive water feature and a children's play area are popular attractions there. Nearby DeCarli Waterfront Square features an outdoor amphitheater where concerts are held. McLeod Lake Plaza is a favorite for fishing. There is also an amphitheater there.
Hours: Water Feature - 11 AM to 8 PM
Weber Point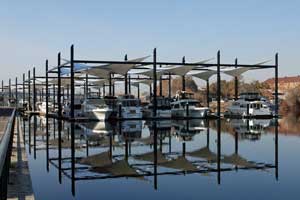 Stockton Marina
Sixty-six berths, guest docks, restrooms. Stroll along the Joan Darrah Promenade and enjoy public art. The marina is the base for the California Sunset, offering Stockton Port and Joaquin Delta tours. Read more below at Opportunity Cruises.
Hours:
Stockton Marina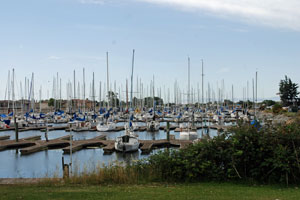 Buckley Cove Park
Buckley Cove includes Buckley Cove Park, Buckley Cove Marina, the Buckley Cove Boat Launch Ramp, and several marine related clubs and businesses. Buckley Cove Park has picnic facilities and restrooms. Ample parking and docks make the public launch ramp popular with boaters. It is open 24 hours a day. RiverPoint Landing Marina-Resort has boat slips, dry storage, pumpout, a fuel dock, and an RV campground.
Windmill Cove
Windmill Cove Resort & Marina is on the south side of Stockton's deep water channel. The resort includes a private sandy beach and picnic area, launch ramp, boat slips, fuel dock, pumpout station, restrooms and showers, a restaurant and bar, an RV Park, tent camping, and cottage rentals.
Windmill Cove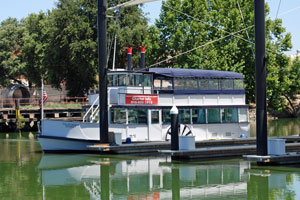 Opportunity Cruises
Cruise from the Stockton Marina aboard the California Sunset, a USCG certified vessel available for educational and narrative cruises. The simulated sidewheel paddleboat can hold up to 80 passengers for narrated excursions and up to 40 passengers for formal dining cruises. Two-hour narrated educational cruises focus on the Port of Stockton or the Delta. Special sunset BBQ dinner and fireworks crusies are available. (209) 259-3815
Stockton Marina, 445 West Weber Avenue
Opportunity Cruises