Live Theatre in Stockton
Stockton is home to a broad range of theatre organizations, from talented high school actors to always-entertaining civic theatre groups. Every year both Delta Community College and the University of the Pacific present top-quality stage productions. For something more spontaneous - and often a little zany - drop in for one of That's Showbiz' hilarious comedy shows.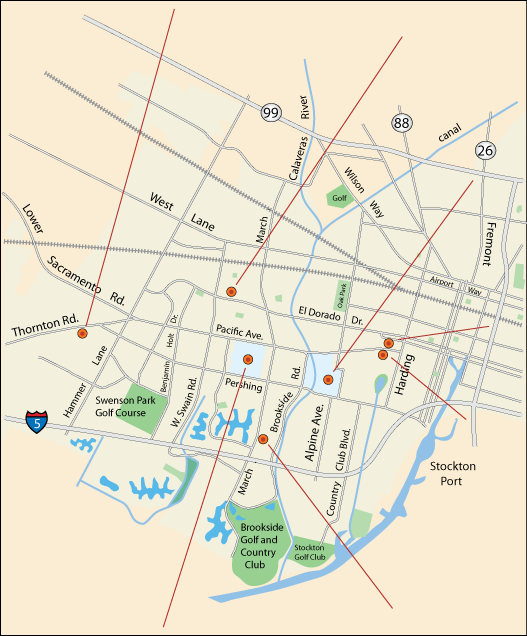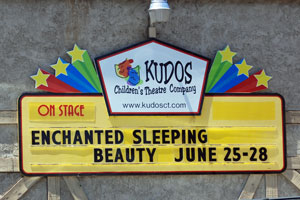 KUDOS Children's Theatre
Since 2003 KUDOS has been providing dramatic are instruction and performances for young people and their families. Their facility on Lucile Avenue includes a 74-seat theatre, lobby, box office, green room, tech booth, scene shop, and costumes rooms. Their productions often incorporate music and dance, colorful costumes, multi-media, and even puppetry. Classes are offered to 3 year olds through adults.
In summer 2018 productions will include Musical Theatre, Summer Theatre, Golly Gee Whiz, and more.
KUDOS Children's Theatre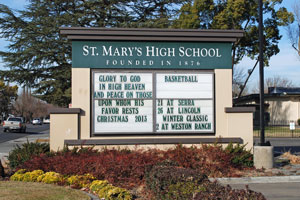 St. Mary's High School Theatre Productions
As part of their fine arts program, St. Mary's High School produces top quality stage productions every year. Past offerings have included Hairspray and Twelfth Night. The plays are usually done at the Stockton Civic Theatre. During the 2017-2018 school year they presented Romeo and Juliet and Guys and Dolls.
St. Mary's High School Theatre Productions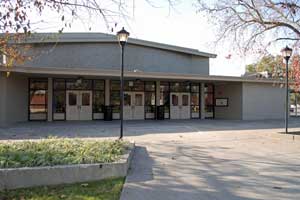 University of the Pacific Theatre Productions
The Theatre Arts department at the University of the Pacific has built a reputation for its fine stage productions. The student productions range from musicals and comedies to tragedies and operas. Performances are given in the black-box DeMarcus Brown Studio Theatre or the Long Theatre (both in the Drama Building on campus). Past productions have included The Drunken City, The Illusion, Julius Caesar, and Antigone. Tickets are often only $10. Box office: 209.946.2474
University of the Pacific Theatre Productions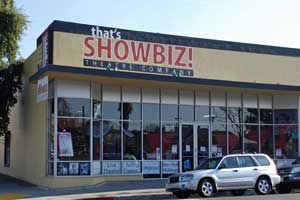 Showbiz Theatre Company
Showbiz Theatre Company (formerly That's Showbiz) offers a variety of comedy productions in their intimate theatre. Among their past productions were a hilarious melodrama Dark Deeds at Swan's Place or Never Trust a Tattooed Sailor, Frightfully Funny: Improv to Die For!, and A Showbiz Christmas. In 2018 they will be presenting A Midsummer Night's Dream, Aint' Misbehavin', and The Drowsy Chaperone. Showbiz Theatre Company also has acting classes for children, teens, and adults. The company was founded by Kevin and Elizabeth Costello.
Showbiz Theatre Productions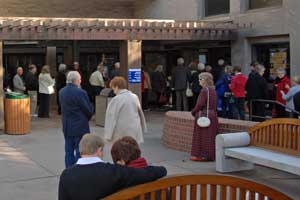 Delta College Drama Productions
San Joaquin Delta College's Drama Department presents on a series of exceptional stage productions every year. Among their recent plays have been The Crucible, Rosencrantz and Guildenstern Are Dead, The Children's Hour and Betty's Summer Vacation. Coming in the spring of 2018 will be Baltimore. Performances are staged on campus at the recently dedicated Alfred H. Muller Studio Theatre or the Tillie Lewis Theatre.
Delta College Drama Productions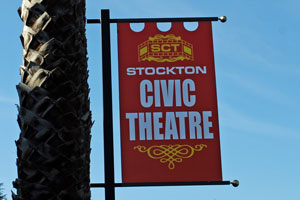 Stockton Civic Theatre
Wowing audiences with top quality theatre productions since 1951, Stockton Civic Theatre continues to roll out one dazzling season after another. Actors, directors, set designers, and technical specialists at Stockton Civic Theatre have been honored in recent years at the annual Elly Awards, hosted by the Sacramento Area Regional Theatre Alliance.
At the 2013 awards ceremony, Stockton Civic Theatre earned 8 awards, the most of any theatre in the greater Sacramento area. Their production of Sweeney Todd: The Demon Barber of Fleet Street was honored as Best Production. Other recent performances at the theatre have included Grease, Lend me a Tenor, On Golden Pond, Oklahoma, and The Producers.
Performances in 2017-18 included The Addams Family, Mama Mia!, You Can't Take It with You, and Dead Man's Cell Phone.
Stockton Civic Theatre annually offers a summer program for youth which includes acting, singing and dancing and culminates in the production and presentation of a full-scale musical. In 2018 they will be presenting Shrek the Musical, Jr..
Stockton Civic Theatre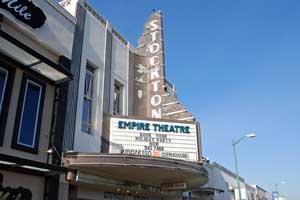 Stockton Empire Theatre
Built in 1945, the Stockton Empire Theatre (then known as simply The Stockton) was once a leading movie destination for Stockton residents. Today, after many renovations, the newly revitalized theatre offers theatrical productions, classic film screenings, and a variety of other kinds of performances. Recent stage presentations have included Mudville Baseball Comedy Show Benefit and Stand-Up for Pastor Rob, another comedy benefit.
Stockton Empire Theatre