Stockton Antique & Collectible Shops
Use our map to help you plan your day of antiquing in Stockton. Browse local shops displaying antique furniture, stoves, jewelry, dishes, coins, toys, clothing, and much more. Visit collectible shops with rare comics and action figures.
Hubba Hubba Antiques
2026 Pacific Avenue
(209) 460-0339 Learn more ↓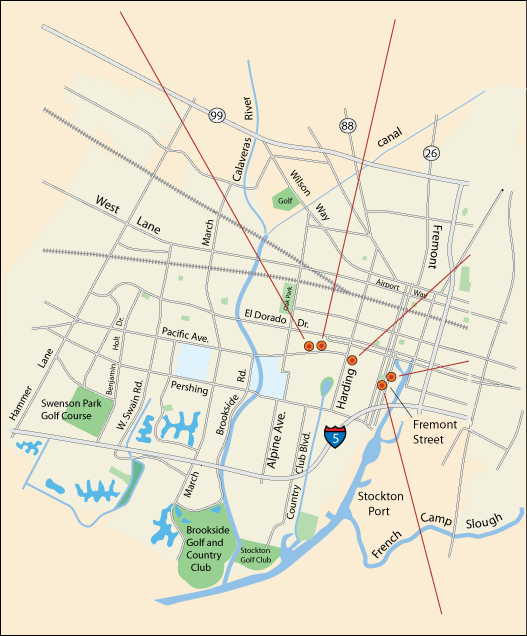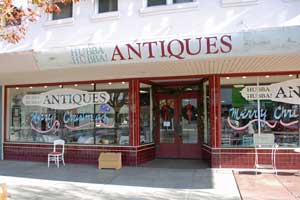 Hubba Hubba Antiques
Hubba Hubba Antiques offers an interesting selection of antique hardware and fixtures, furniture, dishes, photographs, and jewelry.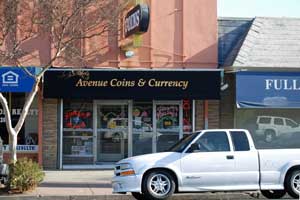 Avenue Coins & Currency.
Avenue Coin, Inc., deals in rare coins, paper money, precious metals, jewelry, sterling flatware, pocket watches, and Rolex and Omega watches. They also have grading services, appraisals, and foreign exchanges.
Hours: Monday - Friday 9 AM to 6 PM
Avenue Coins, Inc.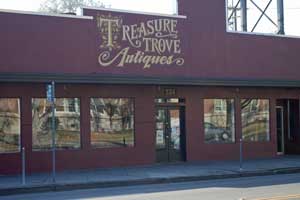 Treasure Trove Antiques
Treasure Trove Antiques has over 5,000 square feet of showroom space featuring antiques and collectibles. Their inventory of unique items includes clocks, toys, furniture, purses, glassware, china, clothing, and more. They also offer appraisal and estate liquidation services. Treasure Trove Antiques has been serving Stockton since 1993.
Hours: Tue. - Sat. 10:30 AM - 5:00 PM
Treasure Trove Antiques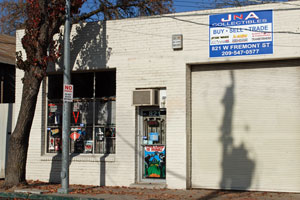 JNA Collectibles
JNA Collectibles specializes in action figures, Lego, comic books, video games, and non-sports cards.
Hours: Tuesday - Friday 1 PM to 6 PM, Saturday 12 PM to 6 PM
JNA Collectibles
Buckeye Appliance
Buckeye Appliance specializes in the restoration and sale of antique gas and propane stoves. Their 3000-square-foot store displays a wide range of ready-to-use stoves from years gone past. They also have a variety of vintage items such as kitchenware, dinettes and furniture, dishes, and outdoor items. Expect to be surprised by all kinds of great antique treasures as you wander the store.
Hours: Monday - Saturday, 10:00 AM to 4:30 PM
Buckeye Appliances
Chimommas
Chimommas is closing their storefront, as of November 2, 2014. Chimommas sells all things vintage and unique. They participate in the Vintage Market, a collection of vendors who gather to sell their wares on weekends. They offer consigned antiques, collectibles, vintage wares and a splattering of home decor items.
Chimommas
Restaurants near the Antique Stores