Stockton Family Camp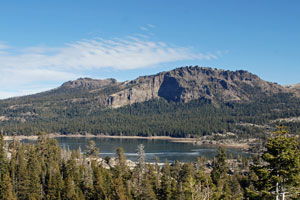 Silver Lake Stockton Family Camp is a great mountain retreat for Stockton families, offered at affordable prices. The camp is located on land leased from the Forest Service close to Silver Lake on Highway 88.
Stockton Family Camp opens every summer for two months. Camp prices include lodging, three meals a day, and a myriad of family activities from swimming and fishing to hiking and campfires. Kayaks are available for paddling around Silver Lake (shown right). Choose to participate in organized activities or simply relax in the cool mountain air. A true family vacation with something for everyone.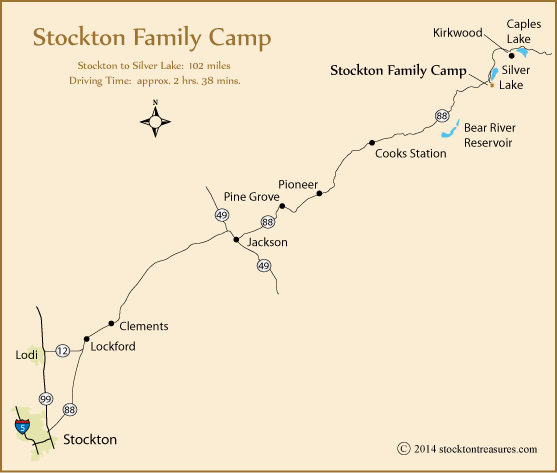 Each camp cabin can accommodate up to 6 campers per night. Campers provide their own bedding (or sleeping bags), towels, etc. Shared restrooms are located conveniently around the camp. Cabins rent for $82.50 per night plus $27 per night for each person 6 years and older. Children 5 and under stay for free. For a family of 4, the cost (including meals) would be $193.50 per night. Dogs on leash are allowed.
For complete details, see Stockton Family Camp
Carson Pass

For complete information about recreation and camping all along Carson Pass, visit Up and Over Carson Pass.