Stockton Spectator Sports
Stockton has something for every sports fan, from collegiate athletics to professional teams. Headlining the venues are the Stockton Ports Baseball team and Stockton Thunder Ice Hockey. Both College of the Pacific and San Joaquin Delta College carry full schedules of exciting athletic competitions for women and men in a variety of sports.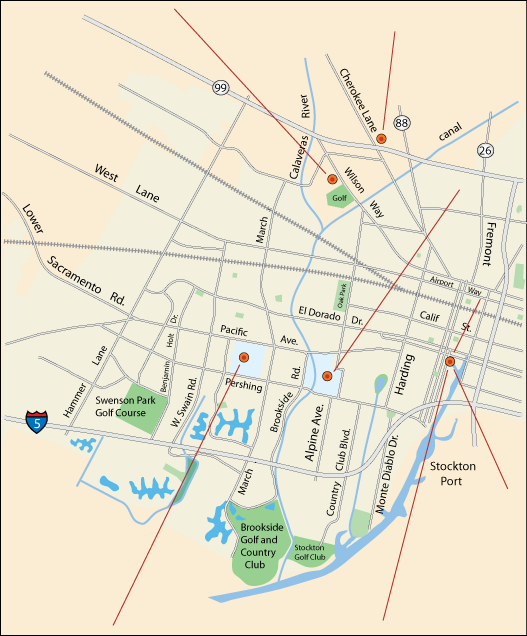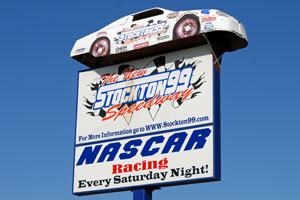 Stockton 99 Speedway and Fairgrounds Dirt Track
The New Stockton 99 Speedway is a quarter mile, high banked asphalt track. Seating is available for 5000 auto racing fans. Adult (16 +) grandstand admission is $15, except for special events. Racing begins in January and continues all the way to the end of November.
Stockton 99 Speedway

Stockton Dirt Track is located at the San Joaquin County Fairgrounds. Races include the World of Outlaws Spring Car Series in March 2015, BCRA Midgets, IMCA Modifieds, and the West Coast Late Models Shootout Series.
Stockton Dirt Track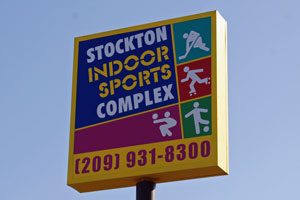 Port City Roller Girls
The Port City Roller Girls at the Stockton Indoor Sports Complex draw enthusiastic fans to their 4 home roller derby games each season. Their schedule runs from March through September.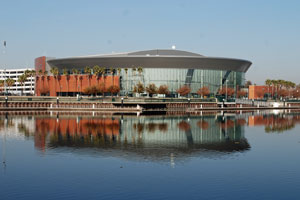 Stockton Heat Ice Hockey
The Stockton Heat play at the spectacular Stockton Arena. With seating for over 10,000 fans, the arena is one of the leading venues in the central valley. The season begins in October and runs through mid-April.
Hours: Home games usually begin at 6:00 or 7:00 PM
Stockton Heat Ice Hockey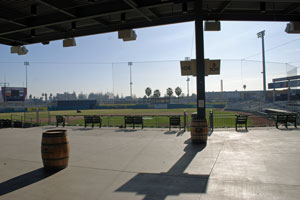 Stockton Ports Baseball
A Class A affiliate of the Oakland A's, the Stockton Ports play exciting professional baseball at the waterfront Banner Island Ballpark. Fans enjoy the close-to-the-action feel of the stadium. A variety of concessions provide plenty of food and refreshments for spectators. Special features at the ballpark include Home Run Hill, a grassy area overlooking right field, Delta Charter School Kids Area, and the Jackson Rancheria Back Porch. The season opens in early April and extends through August.
Hours: Most home games start at 7:10 PM. Sunday games at 2:09 or 6:10 PM
Stockton Ports Baseball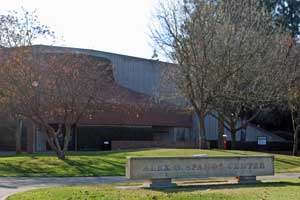 University of the Pacific Athletics
The University of the Pacific has full men's and women's sports programs. Spectators can enjoy men's and women's basketball, soccer, volleyball, swimming, tennis, and water polo. Also look for women's sand volleyball, field hockey, cross country, track and softball. Other men's sports include baseball and golf. Indoor sports are usually played at the Alex G. Spanos Center, swimming sports at the Chris Kjeldsen Pool, baseball at the Klein Family Field, and softball at the Bill Simoni Field.
University of the Pacific Sports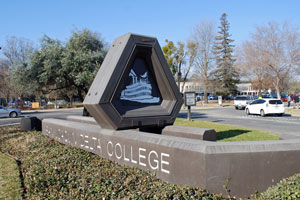 San Joaquin Delta College Athletics
Delta College has a full athletic program for women and men. Among the popular sports for both women and men are basketball, cross country, golf, soccer, swimming, track & field, and water polo. Other women's sports are softball and volleyball. For men there are baseball, football, and wrestling. Competitions are held on the Cecchetti Baseball Field, Bortolozzo Tennis Courts, DeRicco Football Stadium, two gyms, and an Olympic-size pool.
SJ Delta College Athletics
Stockton High School Sports